Awesome RR Threads Stickers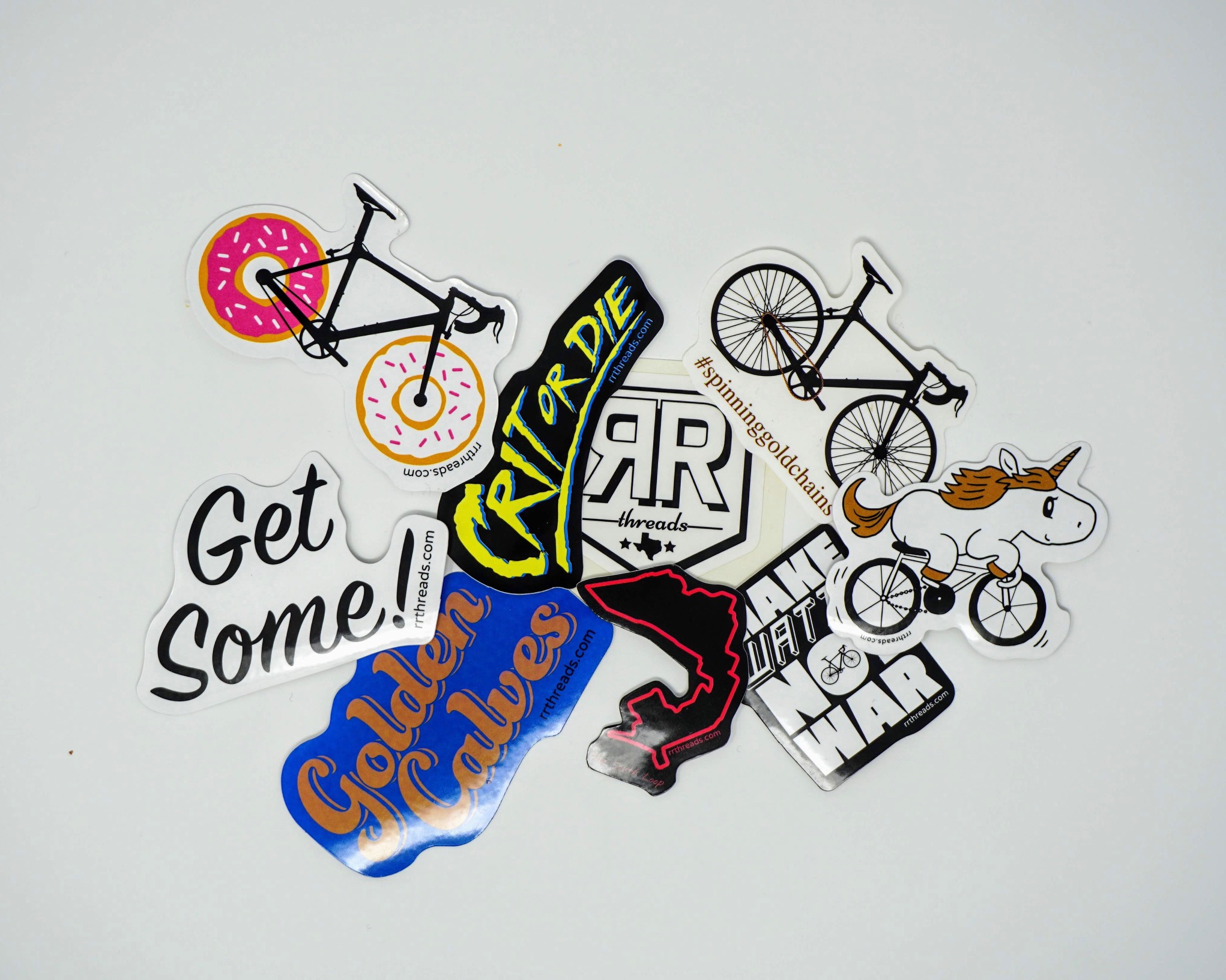 Awesome RR Threads Stickers
Due to popular demand, we are releasing some of our most popular shirt designs in sticker form. Each of these stickers are die-cut and have a removable backing. Super durable and endlessly awesome!
Buy them individually or as a sticker pack. If as a sticker pack, then you pick the ones you want (please add note in order), and we will send them your way.
Size (LxW):
Sweet Ride Bike - 3.25"x2"

Golden Majesty Unicorn - 2.5"x2"

Spinning Gold Chains Bike - 2.75"x2"

Make Watts Not War - 1.75"x2"

Crit or Die - 3.2"x 1.5"

Golden Calves - 3.12"x2"

The South Loop Route - 1.75"x2"

Texas Houndstooth Badge - 1.75"x2"

Get Some! - 3.1"x2"

RR Threads Logo - 1.9"x2"
Ships in 1 to 2 business days.